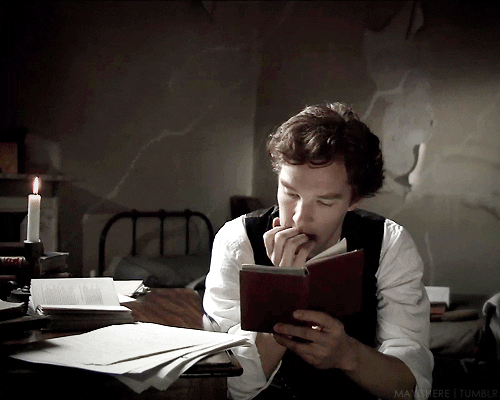 As I sat at my kitchen table this last week, a table piled high with a thick stack of folders which had been extracted from that cardboard box of my recently deceased aunt, well after the bale string had been cut, a few little bells began to chime. Here I was painstakingly sorting through written records, invoices, letters from the bank, court orders, claims and counter claims and copies of copies of typed up 'story' and hand written accounts of misdeeds and people behaving badly and much more besides, as I was sifting through all this trying to select out what to keep and put into chronological order, those little bells tinkled away. They were reminding me of what I'd learned during my degree about historical records and the various kinds of documents that historians use for piecing together the past, and the terms witting testimony and unwitting testimony popped into my mind.  And then I remembered the concepts of primary sources and  secondary sources for historical information and study, and I was struck by the fact that what I was sorting through was very valuable in this respect for writers doing any form of life writing, but especially historical fiction or biography. So in this post I thought I'd take a look at the kinds of evidence writers can search for or glean, using what I found in my aunt's box as a kind of checklist of normal household objects and paperwork, that can flesh out a real person in a real time and whose story can thereby be told.
But first a few definitions:
Primary sources and secondary sources are where historians and authors get their historical information from to write their books.
Primary sources are those which come into existence within the actual period being studied. So in relation to my aunt, all of the information I had in front of me was primary. Primary sources are the most valuable and when they are of a certain age they are often protected in libraries with limited access. You could say they earn the 'white glove' treatment!
Secondary sources are books, reports, articles, textbooks, which draw upon primary sources but which are written long after the event. These are easily accessed but have to be more carefully evaluated, and that may depend on the nature and identity of the person who wrote them, the objective or subjective approach they take, or the reason why you are reading them. So for example, some academic historians throw their hands up in horror at some historical fiction writers who use real life historical characters like the ever-popular Ann Boleyn as their central character, because they feel the writer has taken far too many liberties with historical fact and have distorted it into 'untruth' to suit their own ends – and that would be to engage readers and sell books. Then there are those historians who feel all this is fine if it gets people passionate about history. As a reader I think I fall between these two camps – I want authenticity, but I want well-rounded characters and drama too.
Witting and unwitting testimonies are within primary sources. Testimony means evidence. Witting means 'deliberate' or 'intentional' conscious meaning or fact within the evidence, while unwitting means 'unaware or 'unintentional' more unconsciously drafted meaning or fact within the evidence – so this may amount to what you can read between the lines, from what is said, inferred, or omitted. So in my aunt's case, there were both forms of testimony within her primary sources, but it was the unwitting 'give-aways' which were the most enthralling to me and where my passion for psychology came in.  And while I was immersed in this, I  realised that being a writer truly is in my nature. That if there was any doubt in my mind before going through my aunt's stuff, there certainly isn't any doubt now!
These are the kinds of primary sources I was processing and pondering on (time period from 1950s to 1990s):
1. A little burgundy hard-backed driving licence from the 1950s.  Why had she kept it when it was out of date? It was obviously important to her, driving was important, and she'd kept her old Volvo with rusting windscreen wipers right up until the end of her life, long after its sell by date. And somehow symbolically, it started first time with jump leads when it was driven away to its final destination.
2. Family photographs, featuring my aunt – she's well presented and stylish, doing that 1950s and 60s style posing, three quarters facing the camera for a slim angle, one foot tucked neatly in front of the other.  I later learned she cared hugely for appearances and liked to mingle with 'important' people, doing the proverbial name-dropping as she widened her net. The early photographs substantiate this concern with her self-image which flowered when she became a rural property owner.
3. Birth and death certificates for family members going back two generations. Kept in a strong box that had to be smashed open. I think this was a generational thing. She had a strong sense of family, and a strong sense of tradition.
4. Receipts from an auction house for the very furniture she never got rid of right through to the end of her life. The quality stuff, she just had to keep hold of.
5. Personal expenditure notebooks itemising everything! Very interesting from the point of view of clothing eg she liked girdles long after women stopped wearing them.
6. Estate agents promotional material for the farm they bought, all the spec and the photographs. Then one for every house they developed and put on the market after that.
7. An invitation to a posh reception of some sort at their architect's business premises – a wine and nibbles event – at the time when relations were mutually sycophantic.
8. Architects plans – and so many! Some of them missing bits of property conversion off, some of them too fanciful, my aunt complains, for which they had to pay for. One shows a highly imaginative artistic interpretation of the inside of a barn conversion, illustrating fixtures and fittings, plants and spiral staircase to the upper floor, with a lady ensconced in a dress of flounces reading by the fireside. So my aunt probably had a point about that one being fancifully unnecessary!
9. The letters with my aunt and uncle's changing addresses on, as they moved from house to house as the outbuildings were slowly developed and sold off, until they were in a caravan waiting for their house to be built on site.
10. And when that final house was built, the estate agents promotional pack for it, as it too had to be sold, with the photographs showing a sparse interior, but with that precious furniture she managed to keep hold off and a portrait of her beloved rough collie, Ranger, who won her a few prizes at county shows, the portrait now sitting in my mum's dining room until we decide what to do with it.
11. Hand written and dated accounts of how her husband farmer inherited money from his father's estate, going on to tell the beginning of the story, with the figures, the family members, the places, the farming partnership at stake which had to be dissolved to pay him off, and the strength of the money to come in time, as well as the massive loan they got from the bank to buy their own farm while they waited for the full inheritance. She also stated the buying of a large property was all my uncle's idea, not hers – which I think is open to question.
12. Back and forth letters between them and their solicitors, their bank, the architect who was held responsible for all the delays, the builders, the residents of the developed houses on site who caused so much trouble. Claims and counter claims flying everywhere.
13. A map to the crown court in Manchester, which they had to attend. Quite an outing for them!
14. Their wills – they left everything to each other. Made in the midst of all their strife, to protect one another. But coinciding with things getting worse with the bank.
15. Letters pushed through the door from disgruntled residents. Copies of letters sent back to them by my aunt. Terse and to the point. She wasn't the sensitive type.
16. Clipped together hand written accounts of the disputes going on and the residents responsible in my aunt's eyes.
17. And in the midst of all this, an invitation from a well-known brand of cosmetics to one of those evenings they hold for valued customers. I doubt she went.
18. Letters from my uncle to my aunt as he struggled to cope. The unwitting testimony here was strong in regard to their respective issues. One was a 'goodbye letter' from my uncle to my aunt. She had ripped it in half, so I taped it together. I felt it was significant that she'd half destroyed it, but had kept it too.
19. A greeting card with a 'with sympathy' feel to it, inside of which was a printed religious  poem, with sentiments within which my aunt would never have allowed herself to openly express – this was a card from a friend who stood by her through thick and thin.
There was more like this, but you get the gist. I found myself being as objective as possible, while I edged closer to the real life story which had been clouded in mystery. And I admire my aunt for both her record keeping, which was probably some kind of coping mechanism, and her emotional resilience. If any of you ever do something like this, then all I can say is take your time and don't assume you've got to the end, because things spring out at you just when you think it's all become a routine blur and you just want to get to the end!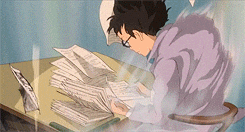 And as for non-written primary sources, there were dresses and jewellery from the 50s – given to charity shops by me and my sister. But why did she keep them? A reminder of her former glamour? There was a graduation gown from a brother who cut himself off from the family – dated from the 1960s, with the makers prestigious label intact, but the rest falling to bits at the seams. But kept for what?
And what about the now? Google maps has provided an aerial view of the development location as it stands today, and I found an estate agents description of the main house from when it was up for sale a couple of years ago. Useful context for the end of the story.
But there are many questions to ask, despite my aunt's version of events and why and how they happened. And if I were to write her story, her biography, I have my own memories of where it all began, from when I knew her during the earlier years of her marriage, and how it so sadly ended, with my aunt having filled in the big gap in the middle. And although there are no living relatives apart from myself and my sister, no partners or children, I would still use fictional names and  not specific places as life writers must be careful in this respect. And just in case you're wondering, I would feel morally okay about telling my aunt's story as she kept all her records for some sort of story to be told and had expressed this wish. But as someone remarked to me – it would have to be a cautionary tale.
I hope you find this of some interest and many thanks for all the feedback on my seed sowing. It was invaluable and much appreciated. And despite this above distraction (now boxed in a new much smaller box and paperwork all in chronological order) I have begun my own memoir!
(Both gifs from giphy.com)